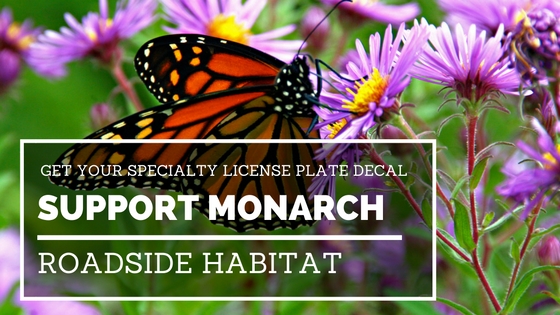 Sign up for a monarch license plate decal! This decal will help fund the planting of milkweed roadside habitat in Illinois.
You can apply for your decal in three easy steps:
Download and print this form.
Fill the form out, including "Monarch Roadside Habitat" for "Name of Specialty Plate Being Requested"
Send the form in to the Secretary of State's office with a $10 check.
As soon as 2000 people sign up, a decal will be created and you'll be sent a universal license plate and the monarch decal.
As an additional optional step, please let us know you completed the form by filling out the following survey (which can also be found by clicking here) so we can track sign ups and make sure the Secretary of State has your information.
IEC is pleased to partner with Natural Resources Defense Council and the Illinois Department of Natural Resources on this effort.