Zero waste is an achievable and necessary goal
Illinois has a long history of championing recycling and composting programs, but it has a long way to go. We generate approximately 19 million tons of garbage a year, which is 23% more waste per capita than the average state in the U.S. Sadly, only 37% of this waste material is ever recycled.

Additionally, even though estimates of Illinois' waste stream indicate that nearly 20% is organic and 23% is food scrap, only 13% and 1% of these materials, respectively, is diverted from landfills (composted)–this places Illinois behind other states in removing food scrap from our waste stream. There are 42 landfills in Illinois, with a statewide landfill life expectancy of 21 years—that means landfill space in Illinois won't last forever and we must stop sending valuable materials to be landfilled that will be difficult to recover.
The State of Recycling in Illinois
Our current recycling programs divert over 7 million tons of useful materials from landfills and save enough energy to heat and light 578,000 homes.


Each year, recycling in Illinois reduces water pollution by 21,500 tons of various contaminants and reduces air pollution by 131,000 tons of various contaminants each. What's more, recycling can create up to 10 times as many jobs as landfilling, while composting can create up to 4 times as many jobs.


In fact, Illinois already has over 110,000 recycling jobs with a payroll of $3.6 billion and $30.3 billion in gross receipts. Furthermore, manufacturing with recycled commodities in Illinois reduces greenhouse gas emissions by 4 million tons (carbon equivalent) a year.
Learn more about what can be recycled in the city of Chicago here.
Current Waste Reduction Laws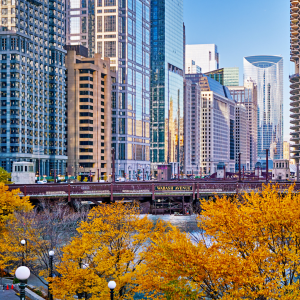 IEC's City Programs Director, Iyana Simba, provides an in depth analysis of Chicago Mayor Brandon Johnson's proposed budget for 2024, including the re-establishment of Chicago's...
Read More >>