Renewable energy resources include wind, solar, biodiesel, anaerobic digestion, organic waste biomass, hydropower, landfill gas, and other alternative sources of environmentally preferable energy.
Illinois ranks second in the Midwest for installed renewable power capacity and fifth in the nation for installed wind power capacity. We also rank third in the nation for ethanol production capacity and fourth for biodiesel production capacity. Our approximate installed renewable energy capacity includes: 3,667 megawatts (mW) of wind power; 53 mW from solar photovoltaics; 40 mW from hydropower; 149 mW from biomass and waste
.
Embracing the Clean Energy Future
In December of 2016, the Future Energy Jobs Act (FEJA) was signed into law. This bill not only fixes the existing Renewable Portfolio Standard to ensure that Illinois builds new clean energy resources, it will also open up opportunities to people in low-income communities who too often have been shut out of participating in the clean energy economy. FEJA will invest more than $750 million in low-income programs, including new Illinois Solar for All Program to prioritize new solar development and job training in economically disadvantaged communities. Specific programs will deliver consumer savings, economic development and job training and creation for ex-offenders and former foster children.
Current Clean Energy Laws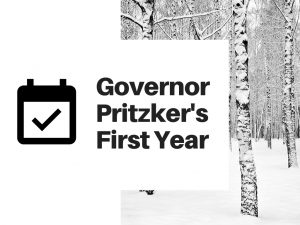 Highlighting the environmental successes and some notable missed opportunities during Governor Pritzker's First Year
Read More >>
During this session, IEC focused on demonstrating public support for the Clean Energy Jobs Act (CEJA) and addressing ethylene oxide pollution.
Read More >>
Illinois now clear to reduce carbon and other greenhouse gas emissions, act on climate change SPRINGFIELD — Today, Gov. JB Pritzker signed legislation that immediately repealed...
Read More >>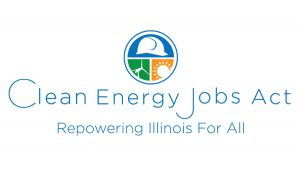 Take action and ask your state legislators to support the Clean Energy Jobs Act
Read More >>
The General Assembly has passed a Fiscal Year 2020 budget, as well as a $40 billion capital budget. As always, we're here to break it...
Read More >>