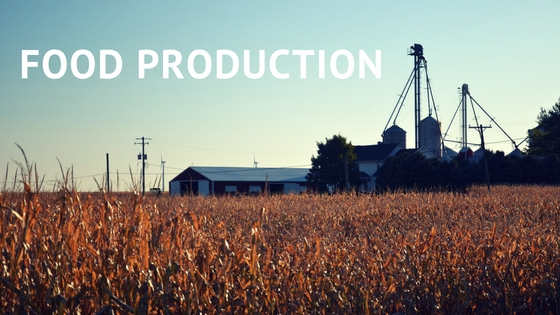 I
llinois' has more than 74,000 farms covering some 27 million acres, or about 75% of the state's total land area. Agricultural commodities in Illinois generate more than $19 billion annually, and billions more from agriculture-related industries. Illinois is a leading producer of soybeans, corn, and swine. We also produce cattle, wheat, oats, sorghum, hay, sheep, poultry, fruits, vegetables, and other specialty crops, such as buckwheat, horseradish, ostriches, fish, and Christmas trees. Illinois has one of the highest concentrations of large-scale factory farms in the nation. There are approximately 30,000 livestock operations in the state, including around 500 large CAFOs and 5.4 million egg-laying hens.
Unfortunately, Illinois' agricultural operations often lead to the contamination of our water resources. About 20% of our rivers have been degraded due to the production of crops. Damages include soil erosion, which leads to sedimentation in waterways; nutrient pollution from phosphorus and nitrogen contained in fertilizer and animal manure; and pesticide pollution. Additionally, over 600 miles of streams and 25,000 acres of lakes in Illinois have been polluted by CAFOs, making these facilities one of the top causes for pollution in rivers and lakes. Illinois has over 87,000 miles of rivers and streams that join the Mississippi River and is a significant contributor of the nitrogen and phosphorus pollution causing the Gulf of Mexico dead zone.
M
any of IEC's goals seek the result that farmland is protected and remains as farmland and open space. Counties have the authority to preserve farmland.
– Funding and programs should be created or increased to support new farmers with access to farmland, sustainable and organic farming practices, and better statewide communication and planning that supports local food consumption.
Take Action and More Resources
Pesticides:
Sustainable Agriculture:
Factory Farms:
Read Environment Illinois' report on Factory Farms.