By Jen Walling | Executive Director


A few months after taking over as executive director of IEC, I came to the exciting realization that with so many land trusts, forest preserves, conservation districts, and open space non-profit members, I was technically the lobbyist for all of Illinois' natural outdoor spaces. Now after nearly a decade in the position, there are many things I love about IEC's work, but protecting our conservation areas is my favorite role.
Many people overlook our natural areas as a major highlight of things Illinois has to offer, but that's a mistake: Illinois is beautiful. As we continue to grapple with the COVID-19 pandemic, getting outside safely has become more important than ever and based on what I'm hearing from conservation directors, use of our outdoor spaces has skyrocketed. I'm so excited about that increased use and I hope it results in two things. First, I hope that more people come to love our state's natural beauty by visiting sites all over Illinois and second, I hope they take notice of the significant maintenance needs and join us in advocating for conservation.  
In particular, I hope that Illinoisans will check out all the beauty that Southern Illinois has to offer. Not all of Illinois is flat and the bluffs of southwestern Illinois and rock formations of southernmost Illinois are treasures. If you have never visited the Shawnee National Forest and/or the Metro-East region, you're missing out. Below, you can find some of my personal recommendations in the area:

ALTON AREA – In college, I interned with the National Great Rivers Research and Education Center (NGRREC) and spent some time in Alton, Illinois. While you're in Alton, be sure to check out their headquarters, constructed to be as green as possible and blend in with the river floodplain.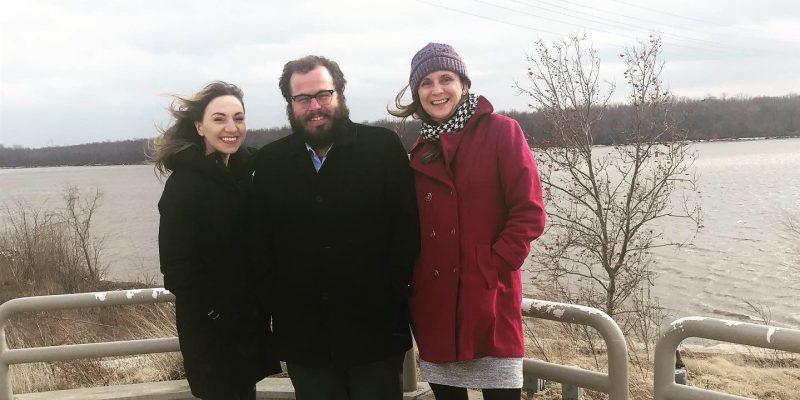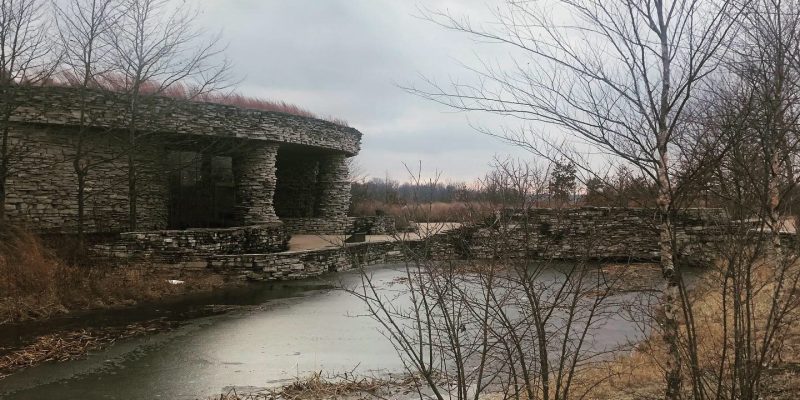 The best view by road in Illinois – and possibly the Midwest – is the drive from Alton to Godfrey on the Great River Road. You'll drive right next to the river from Alton through gorgeous bluffs, all the way to Pere Marquette State Park. Our friends at the Piasa Palisades group of the Sierra Club have done a tremendous job advocating for this state park, as well as closure of the nearby Wood River coal plant. You'll pass the Piasa bird and drive by the office of our friends at the Great Rivers Land Trust. Canoe one of the rivers or bike along the bike path next to the Great River Road. I also highly recommend going in the fall and taking the ferry over to Calhoun County – which is on a peninsula in the Mississippi River – and picking up some locally grown peaches.
The Old Bakery Beer Company is a member of the Illinois Food Scrap Coalition, offering lots of sustainable options. There are several places to eat along the water with my personal favorite being Aerie's Winery, not for any particular sustainability reasons, but for the amazing view of the Mississippi River.
In short, I strongly recommend the Alton area as an affordable place to spend a weekend (or week!) experiencing Illinois small towns and nature.
BELLEVILLE AREA – Heading an hour south from Alton, our friends at the Heartlands Conservancy and Clifftop NFP land trusts are protecting some of the most important, must-see natural areas in the region. I loved my visit to White Rock Nature Preserve a few years ago, which sits atop bluffs overlooking the Mississippi River. IEC worked with Clifftop several years ago to restore liability protections for outdoor recreation. In the winter, Heartlands Conservancy's jingle hike offers a must do hiking to-do list for the region.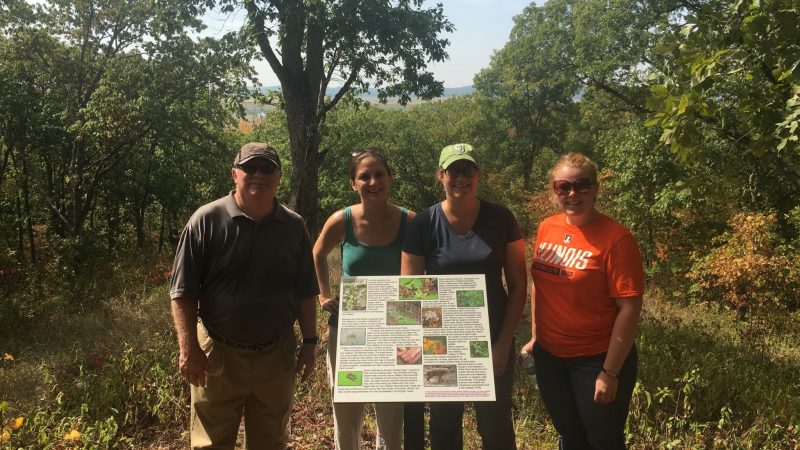 Cahokia Mounds State Historic Site in Collinsville is an amazing example of Native American architecture and pre-dates Columbus's arrival in the Americas. Visit and then add your voice to make this site a National Park.
SHAWNEE NATIONAL FOREST – The Shawnee National Forest is an enormous part of the state with numerous areas to visit. I don't recommend trying to do it all in one day because many of the sites you'll want to visit can be three hours or more away from each other – and you'll still be within the Shawnee!
Giant City State Park has some great cabins right off of Route 57 and the lodge is an excellent place to eat dinner. (You'll recognize the pool from the movie Gone Girl). There are numerous beautiful places to stay throughout the area from camping to hotels.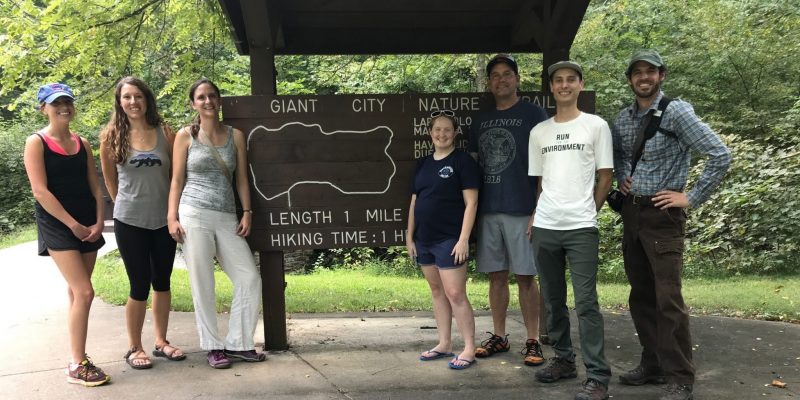 In addition to the national forest, Southernmost and Southeastern Illinois boast some of the best Illinois State Parks in the state. Garden of the Gods is a very popular national wilderness area, but I visited Ferne Clyffe State Park for the first time last year and the rock formations are stunning. But these are just among the many sites you can visit in the vast Shawnee area.
Cave-in-Rock is a small but neat state park on the Ohio River which also has lodging. Many Illinoisans have no idea that Illinois also borders the Ohio River, where you can see Kentucky across the way. If you eat fish, E-town Restaurant serves catfish directly from the Ohio River at their restaurant on the water.
On the more Eastern side of Shawnee, you can visit Carbondale and the many shops and restaurants, including Longbranch Cafe and Bakery, which has hosted IEC staff a number of times for affiliate meetings. Check out the many protected sites that our friends at Green Earth Institute manage. Near Carbondale, Scratch Brewing is an absolute gem, making their beers and food from ingredients foraged from the surrounding forests.
But the true highlight of the Shawnee is the Lower Cache River Canoe Trail. The Cache River is North America's northernmost cypress and tupelo swamp. That's right. Cypresses like the ones you'll see in the Florida Everglades. The Cache River State Natural Area and surrounding wetlands have earned the rare designation of a Ramsar Convention Wetland of International Importance. 
I hope you will go and visit these magical places in Illinois – safely, with masks and social distancing measures for the time being. And then make sure that your local, state, and federal lawmakers keep funding them. We have a responsibility to keep these wild places protected for all future generations.