By Crystal Kern, Finance Director
This year hasn't been quite what I had in mind when I was saying goodbye to 2019.  I'm sure a lot of folks feel the same.  It has only been a year since the last blog about my farm, Reclaimed Heritage.  We had well organized plans of planting various crops and trees this year but COVID had other plans. Regardless, I'm welcoming each day with a new perspective and open mind.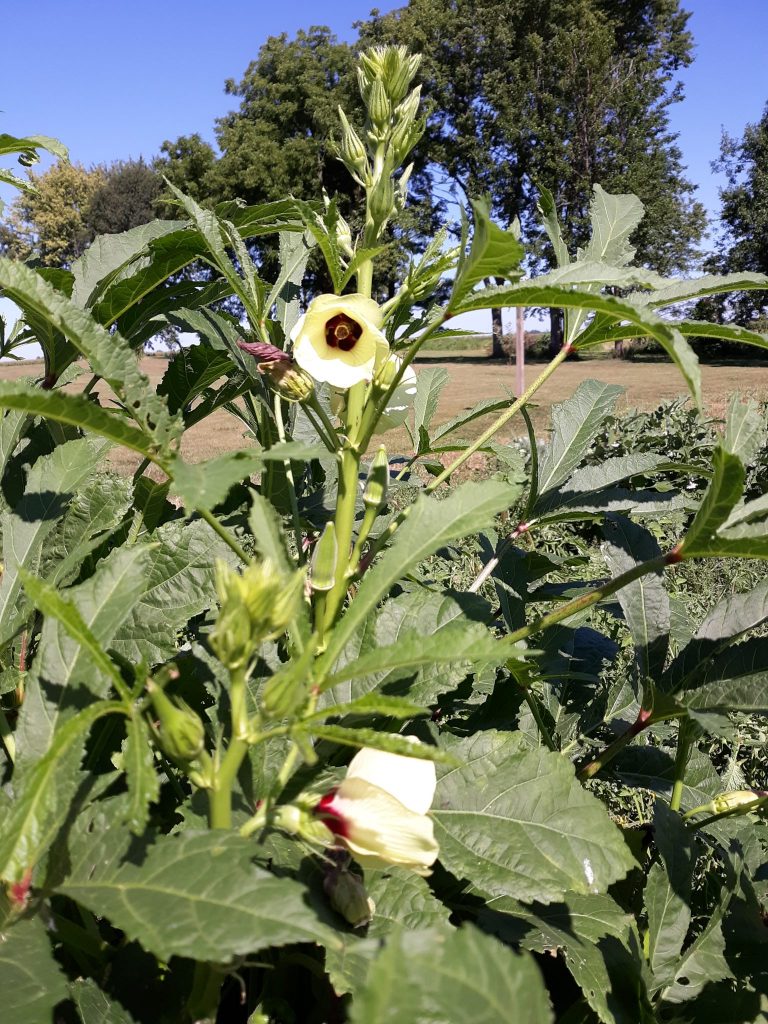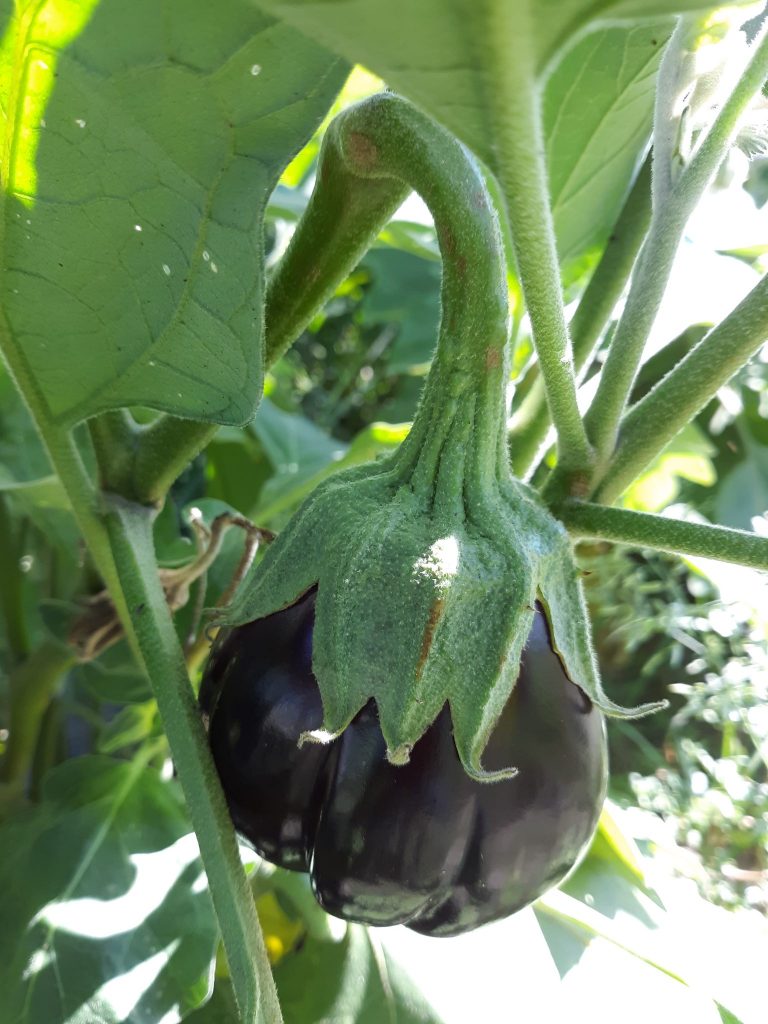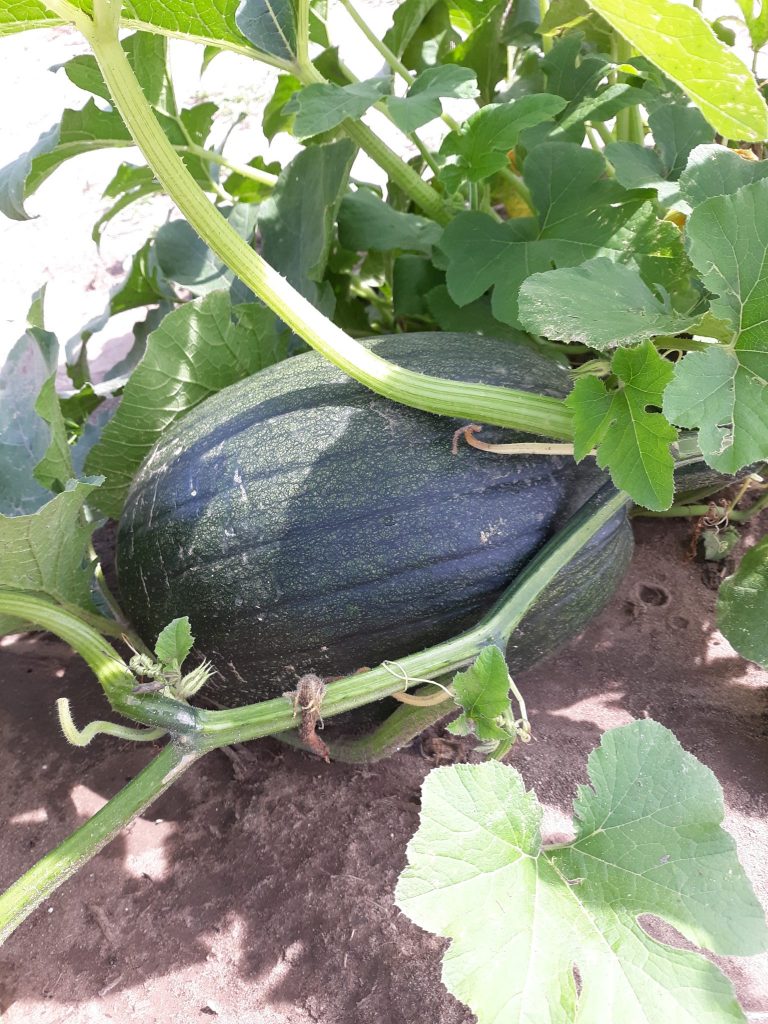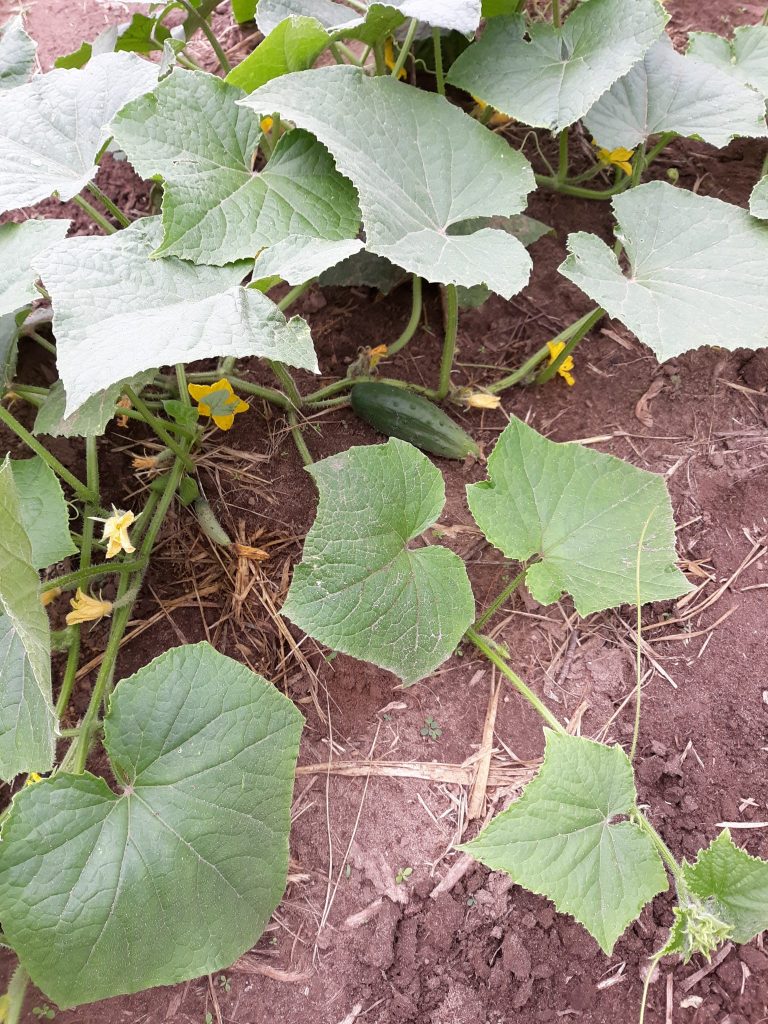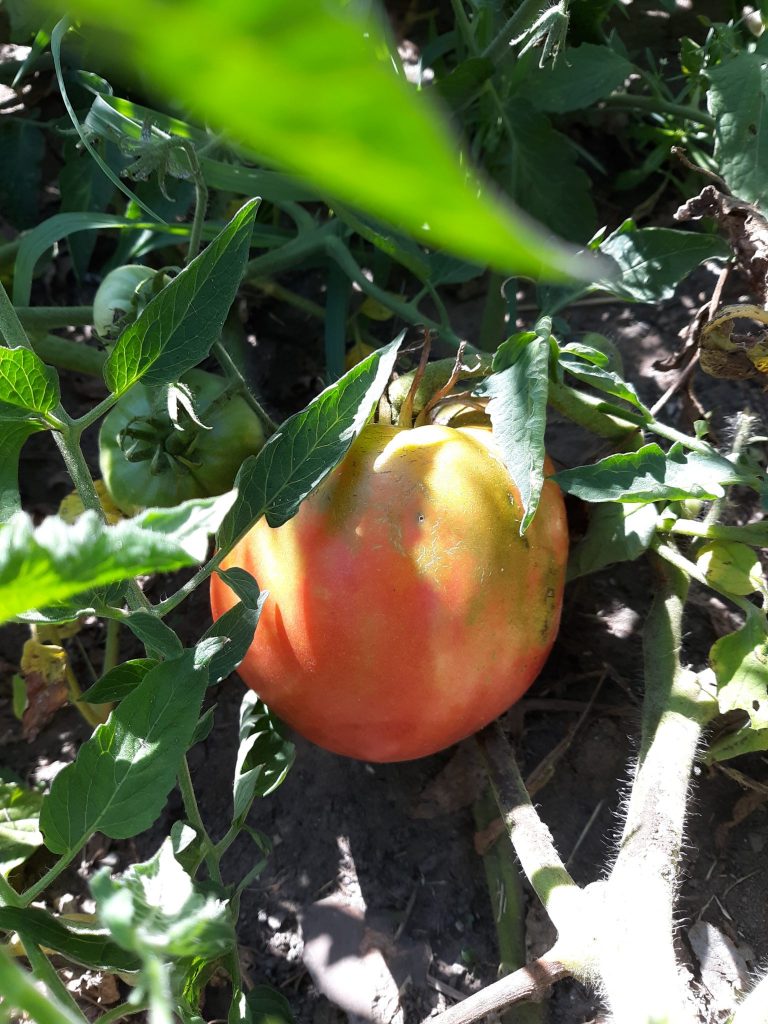 Now more than ever, food security is on people's mind as we see issues such as the right to garden and cottage food laws becoming significant topics of discussion. Our family is fortunate enough to have the space to grow a big vegetable garden. As I write this, I'm reminded of the food I have available right now just a short walk from my door. I'm also reminded of food insecure folks who aren't so fortunate. My garden this year has produced various herbs, green beans, potatoes, onions, cucumbers, eggplant, peppers, and tomatoes, among other fruits and vegetables. I preserved a lot of these vegetables through freezing, dehydrating, and canning methods, providing nutritious food to feed my family over the winter. My children helped me plant, pick, and preserve our food. They learned a lot of important life skills and I had a blast teaching them.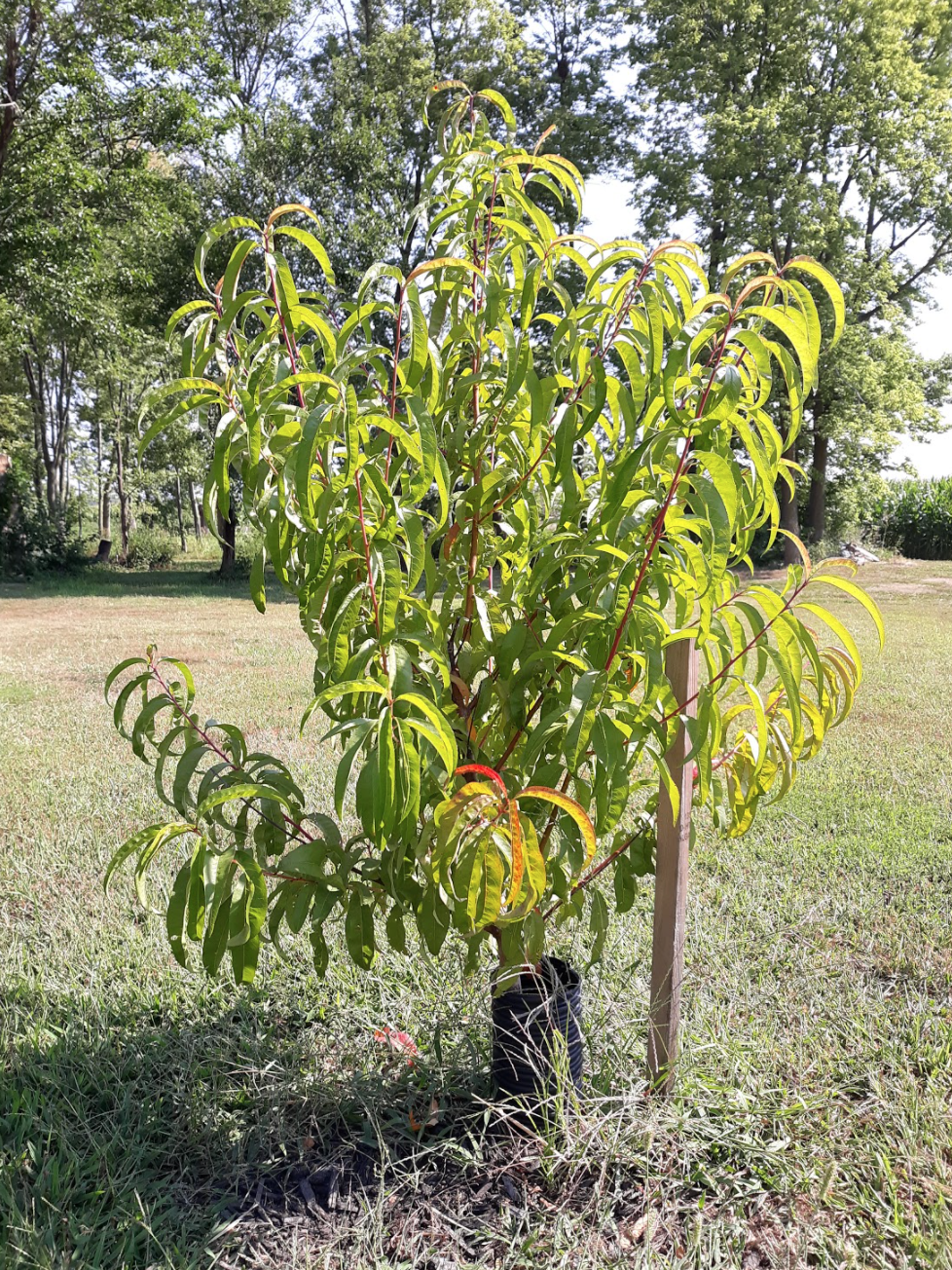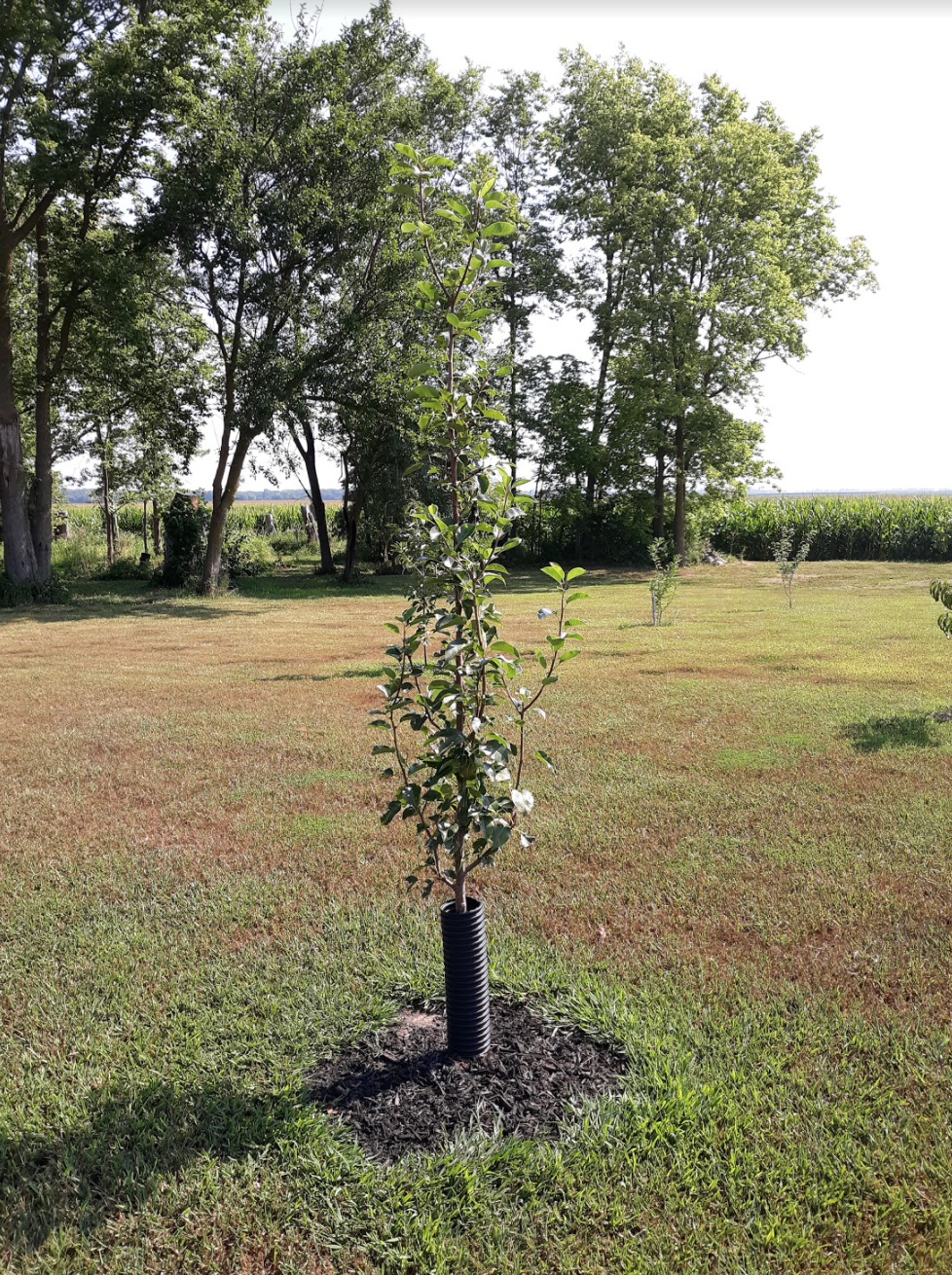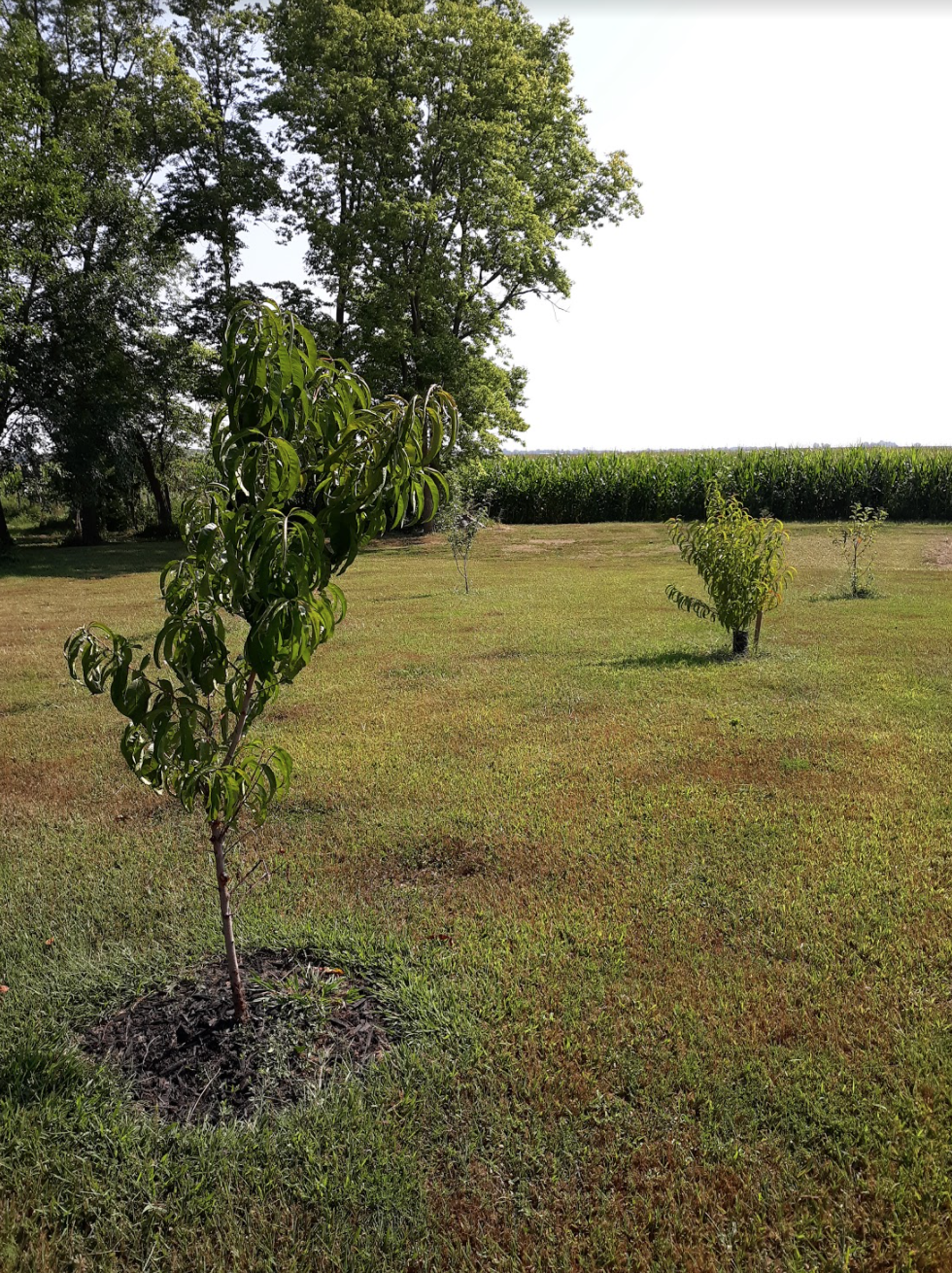 We planted several varieties of fruit trees and berries: strawberries, blackberries, blueberries, and raspberries.  We planted apple, cherry, pear, and peach trees, and vegetables like asparagus.  In addition to adding to our system of self reliance, the fruit trees are chemical free. On top of this, they help the environment, beautify our yard, and provide a fun way to educate our kids on how to grow food.  Aside from fruit trees, we've also planted 100 evergreen trees to start a windbreak.  There are many advantages to creating a windbreak, but our main reasons include decreasing heating and cooling costs for our home, as well as utilizing its versatile ability to act as a living snow fence, prevent soil erosion, provide protection, and store carbon.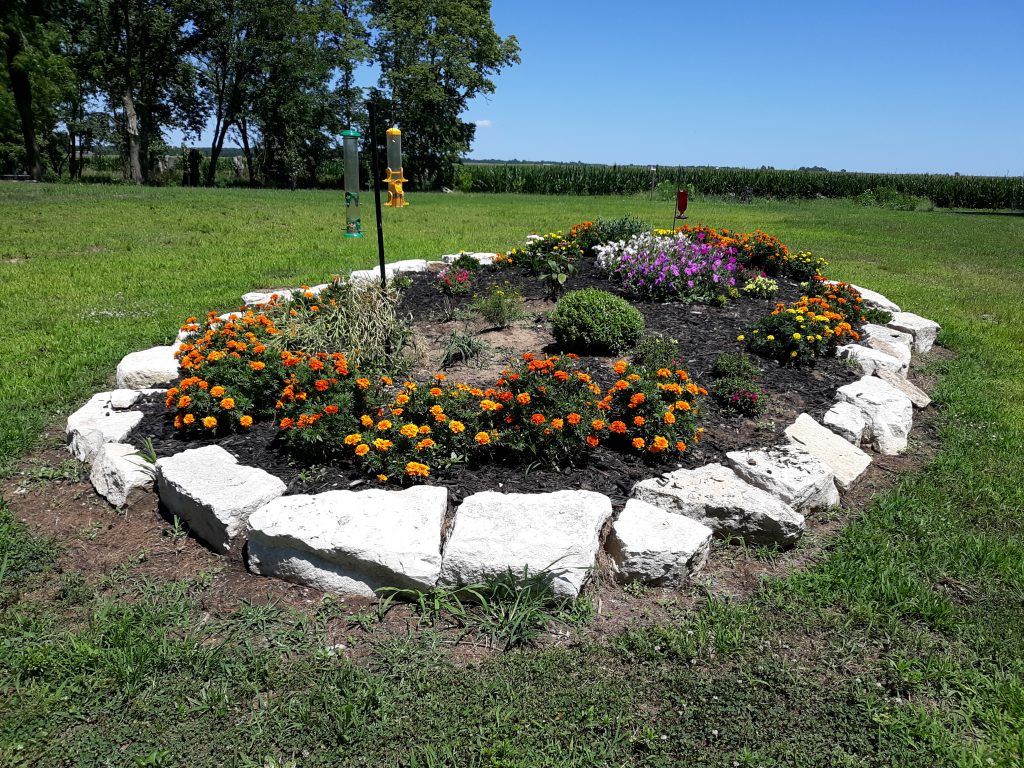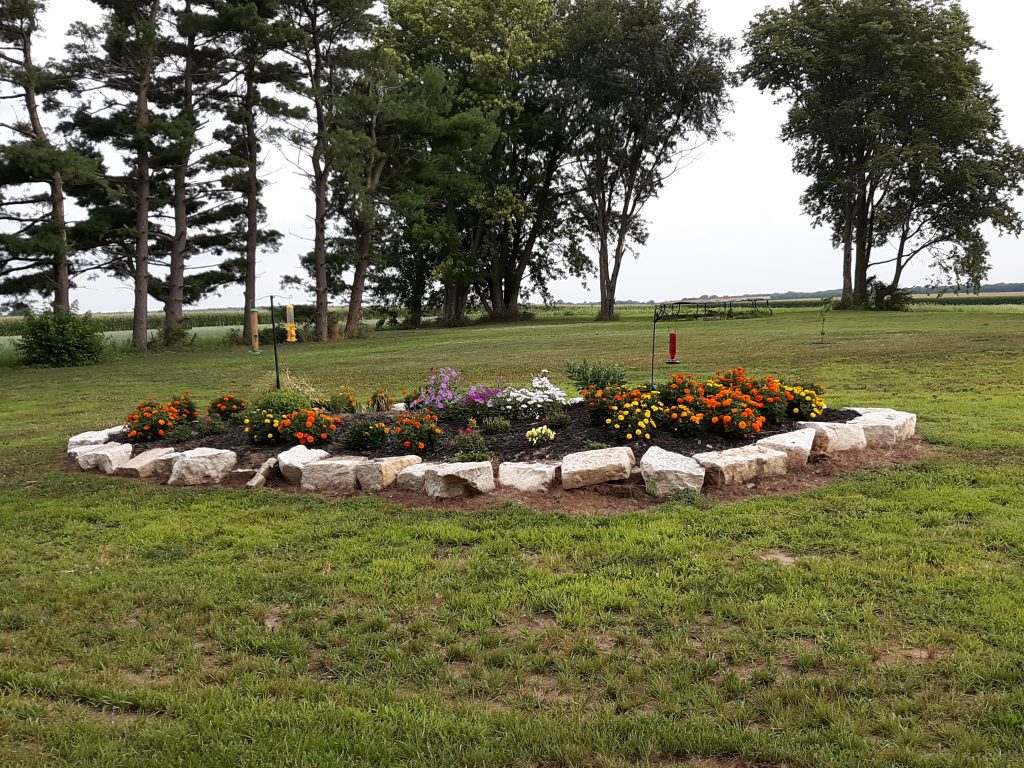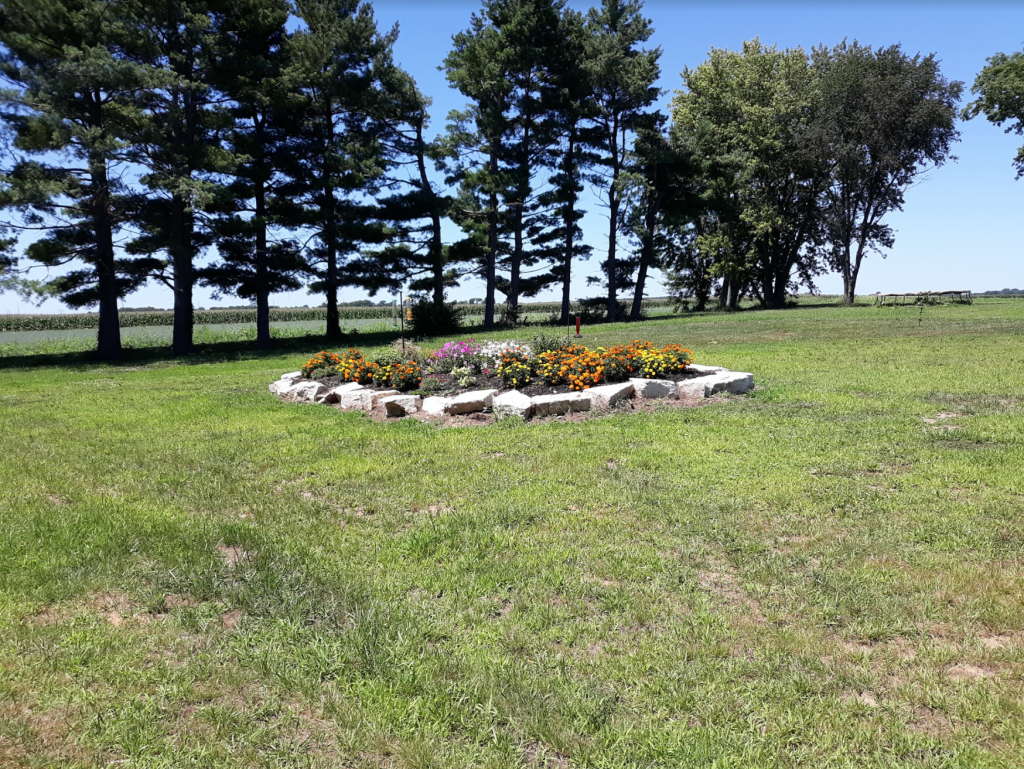 Beyond this array of plants, there are more notable sights on the farm: we had some beautiful limestone rock and used it to border our perennial flower garden.  We also have some regular visitors– several birds, butterflies, and bees show up every morning to go to work on pollinating!  In addition to adding an abundance of color and beauty to our yard, perennials live for several years, improve the structure of the soil, and readily lend themselves to the propagation method of dividing.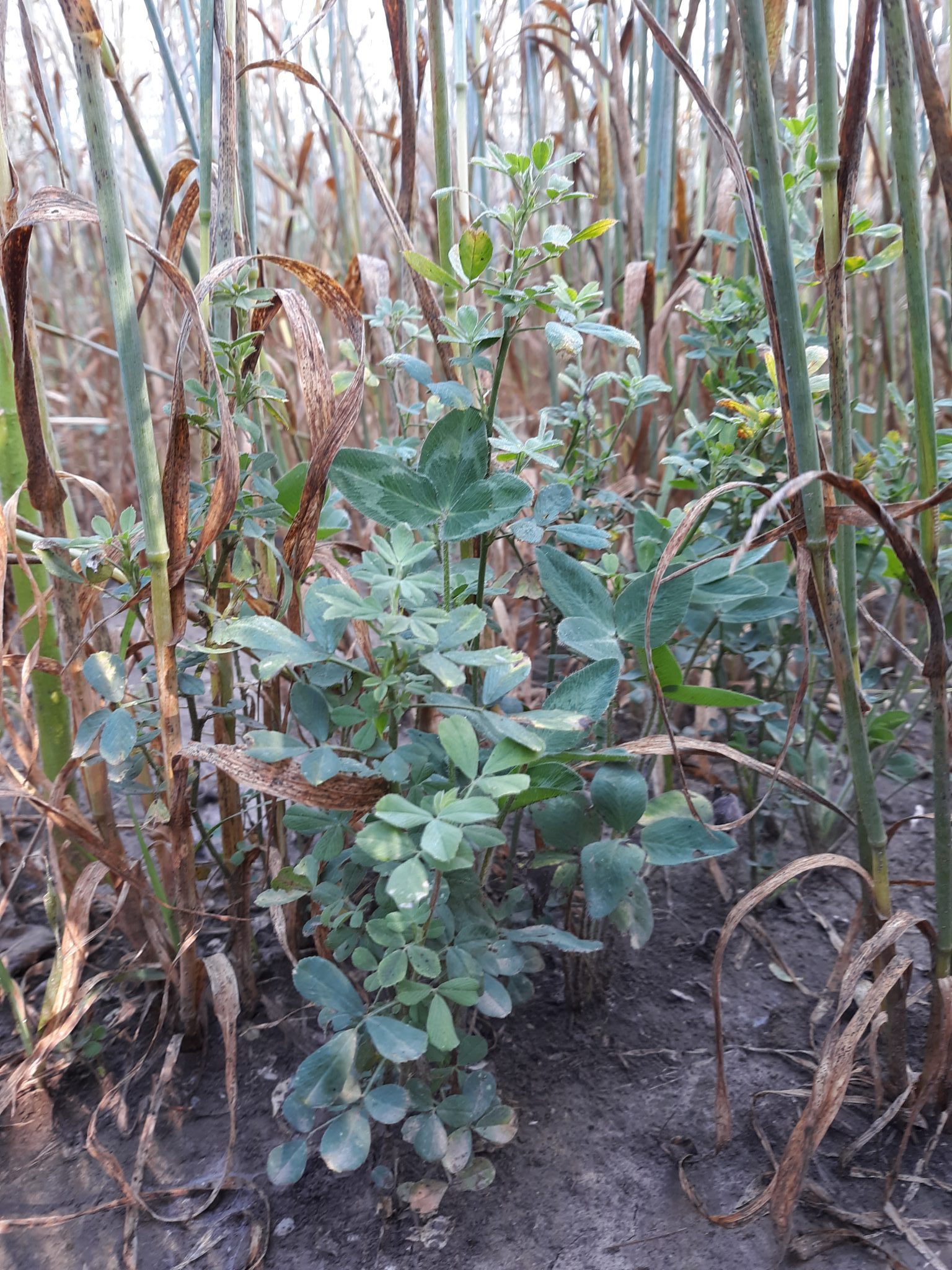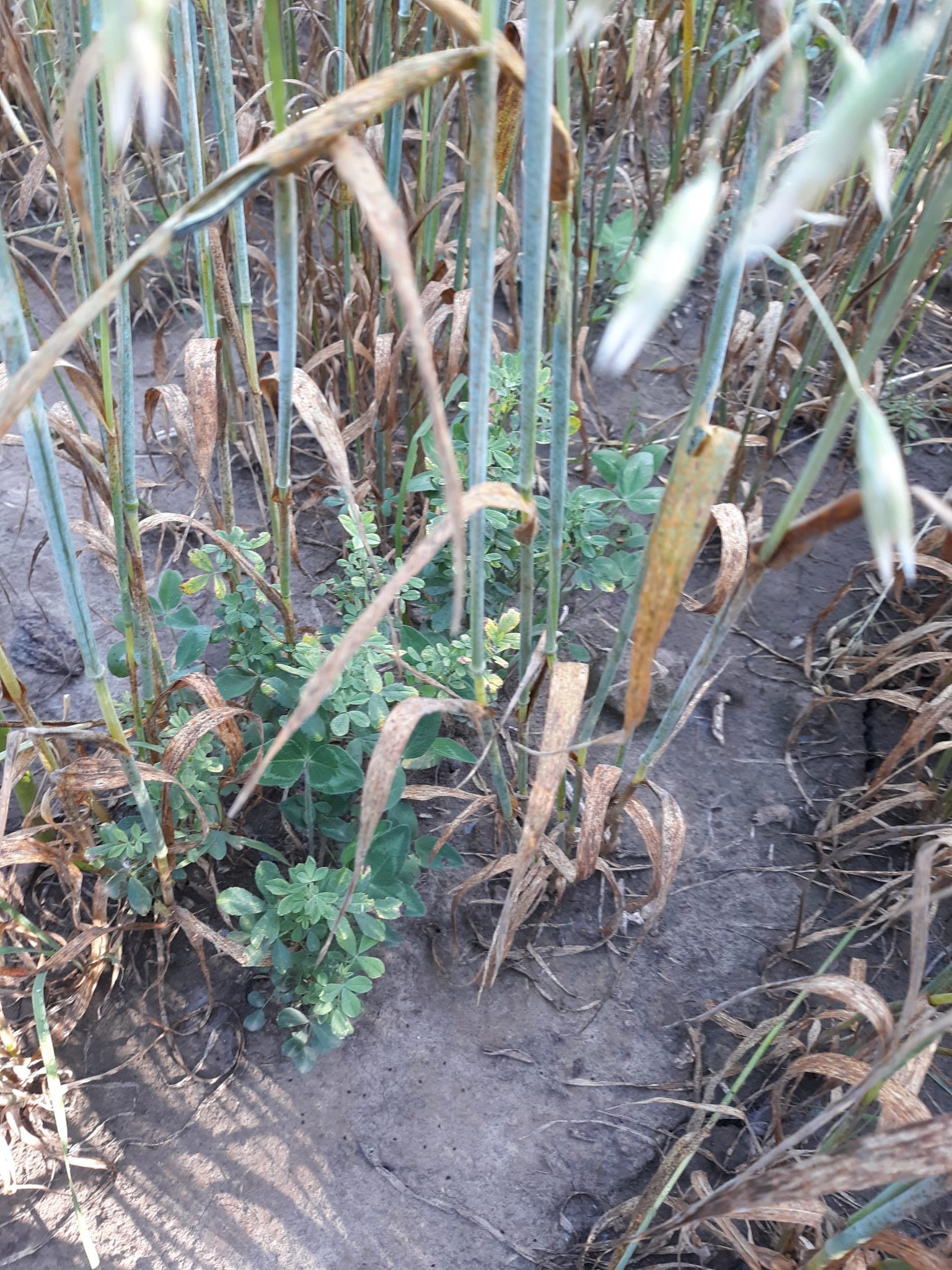 We've additionally started an organic hay crop and pasture field this spring by using oats as a companion crop with the alfalfa, red clover, and timothy.  Oats make for a good companion crop as they germinate quickly and protect the young hay seedlings from weed pressure.  This practice allowed us to establish our hay crop without the use of any chemicals!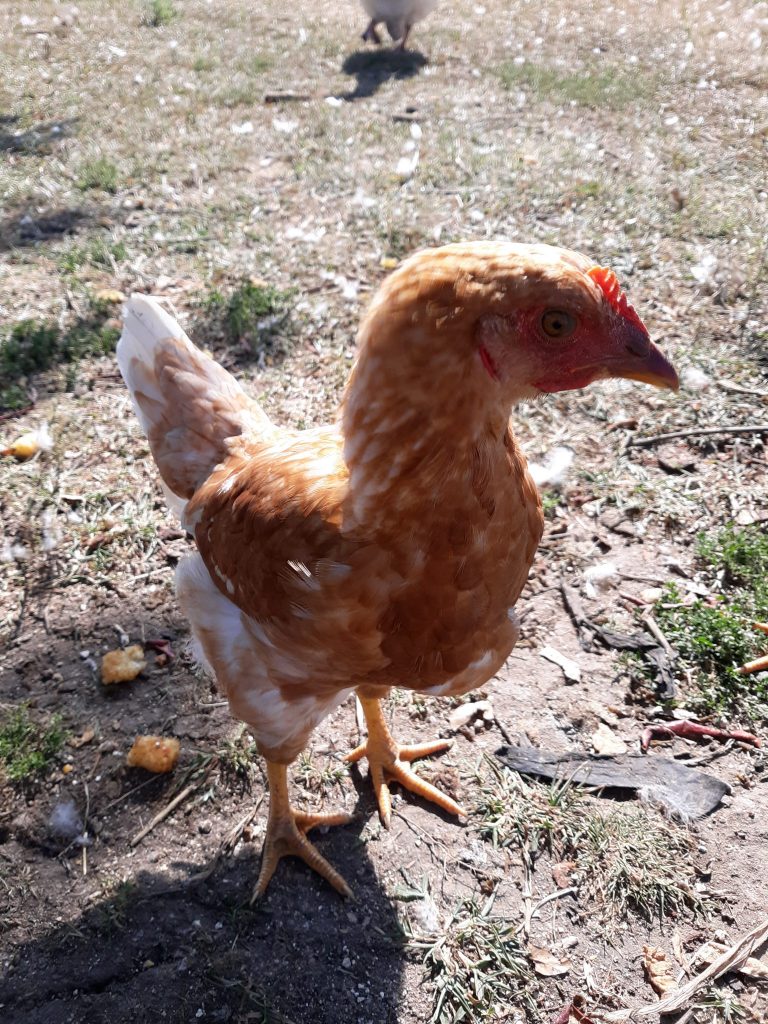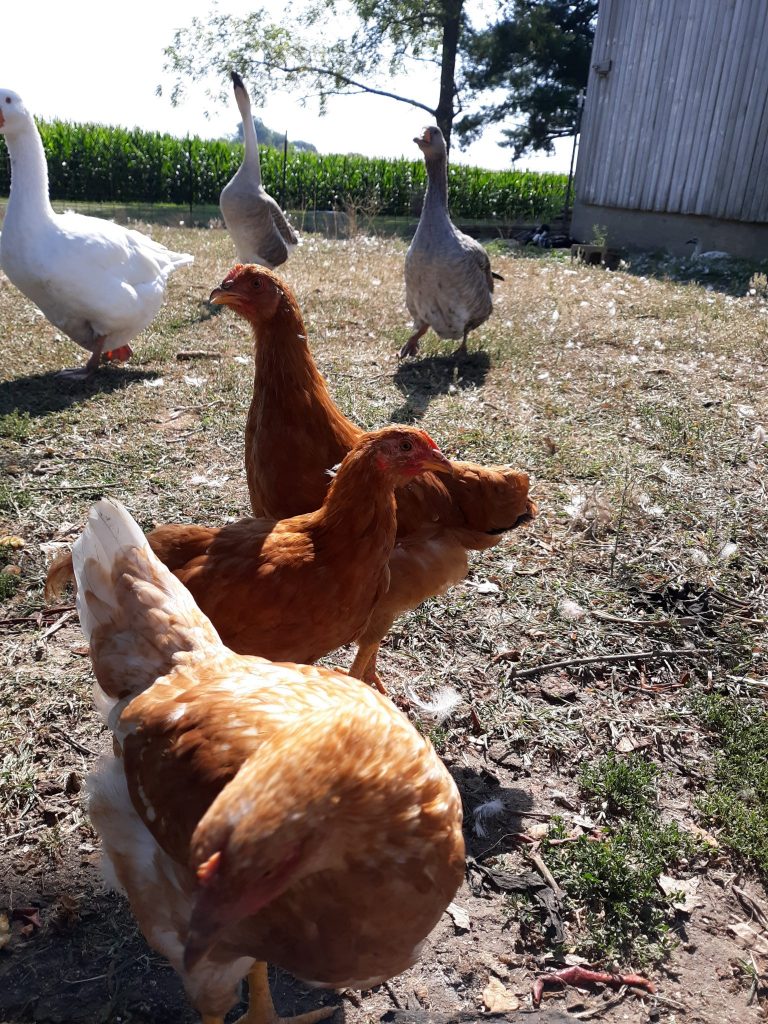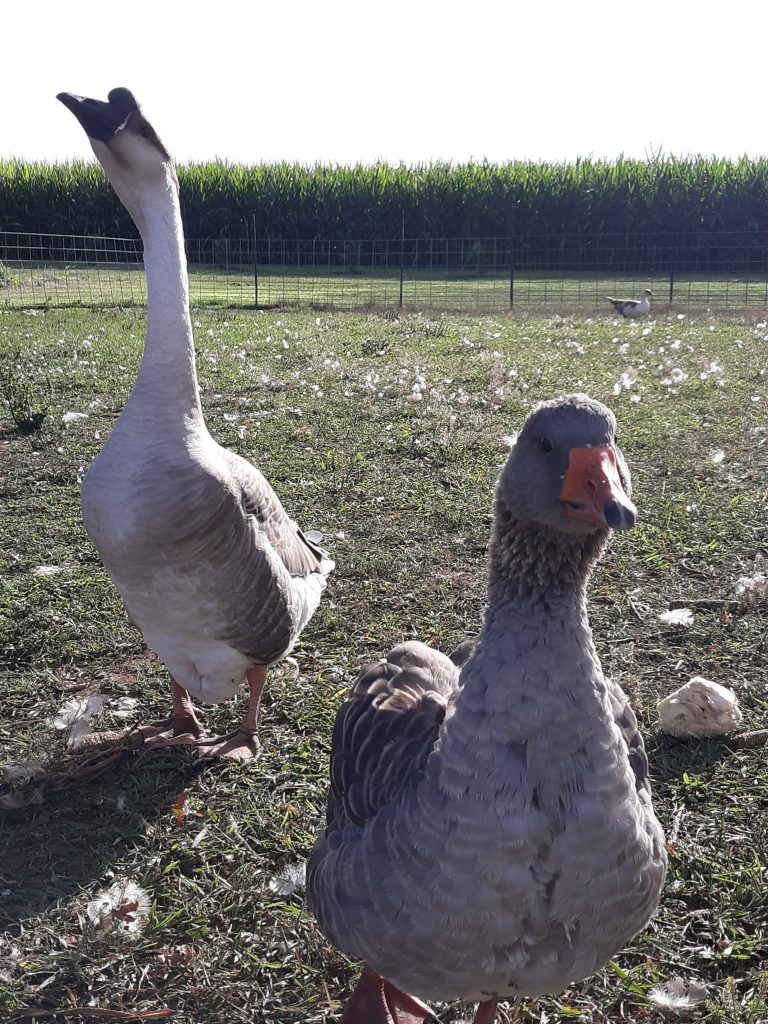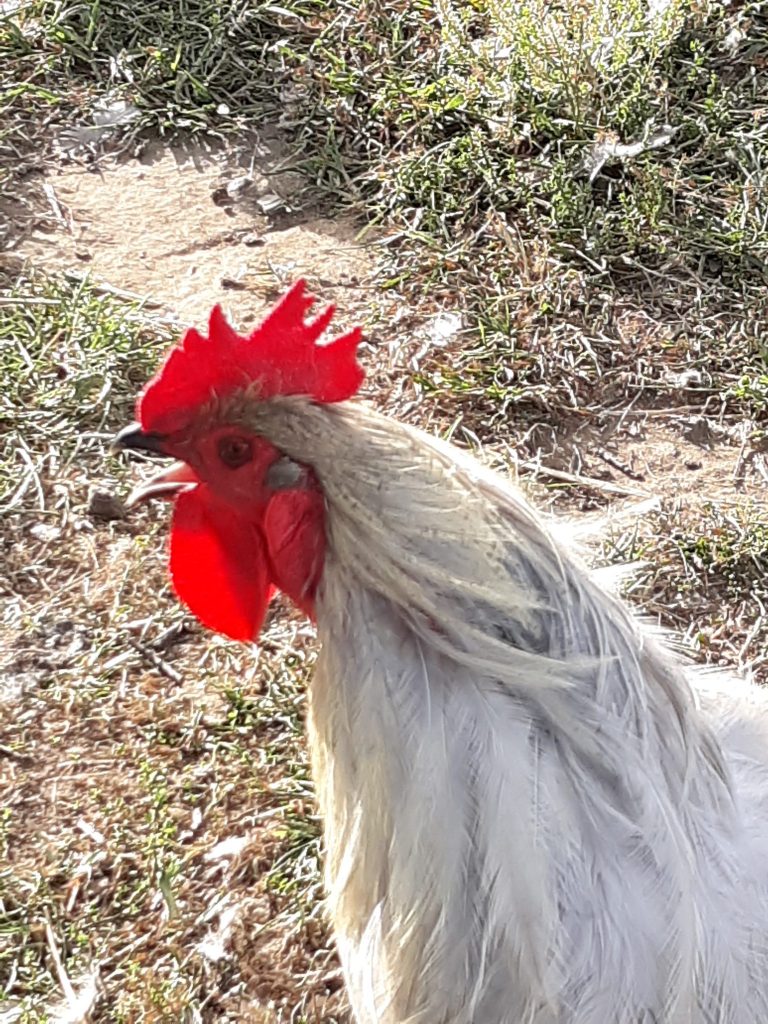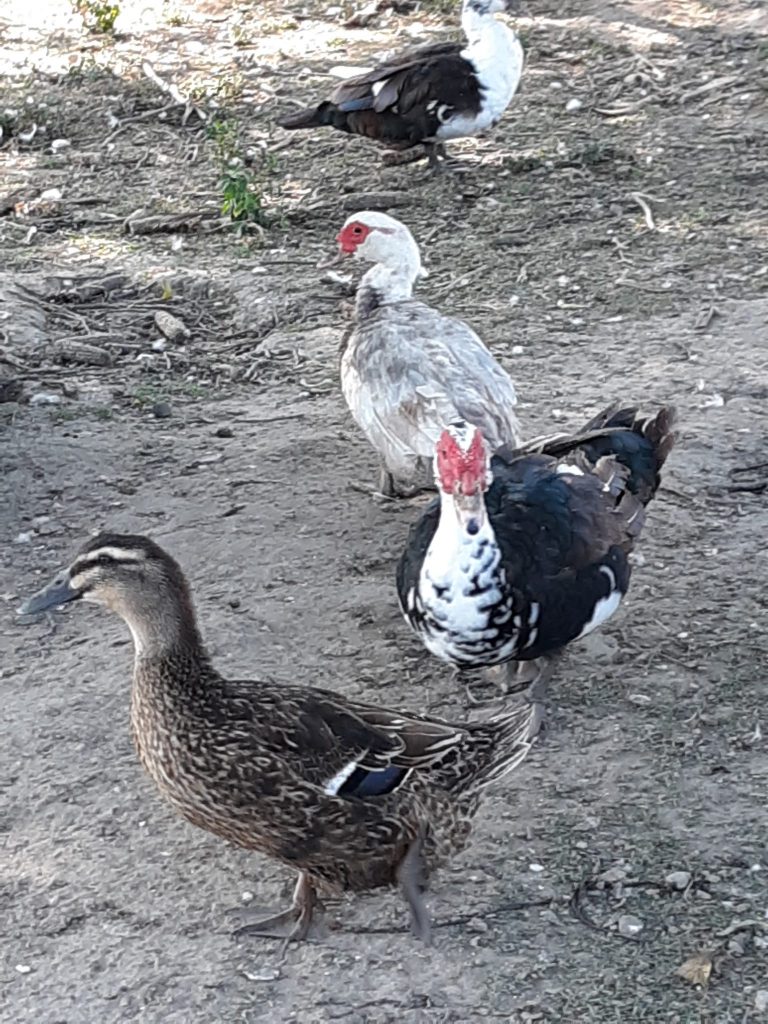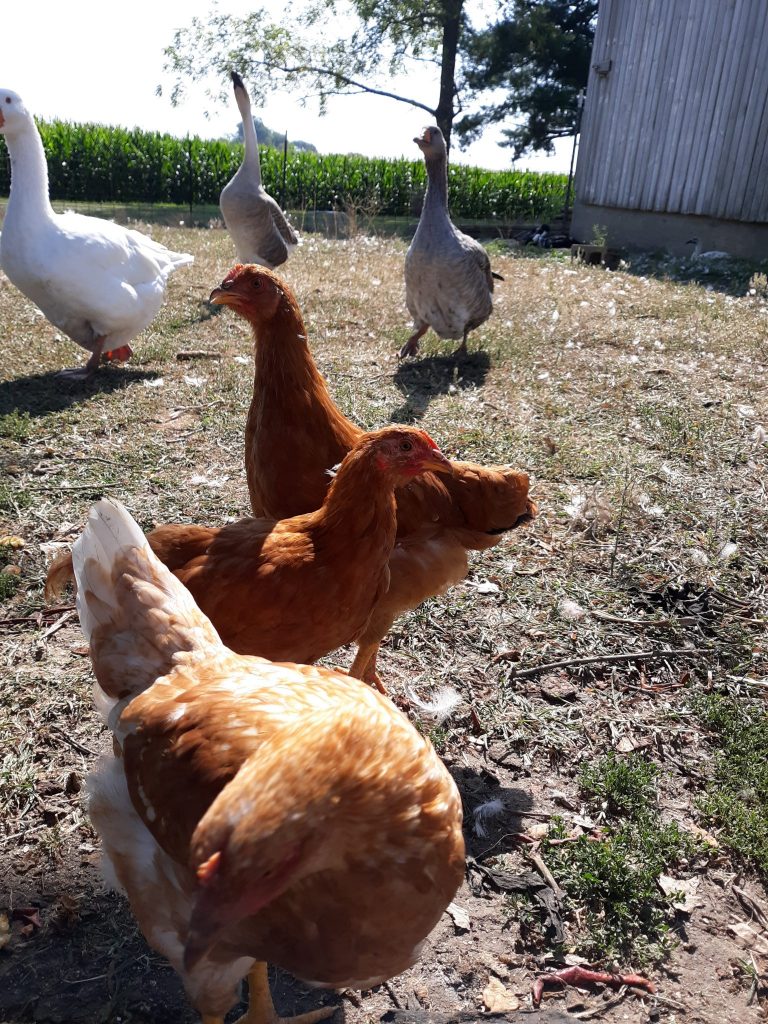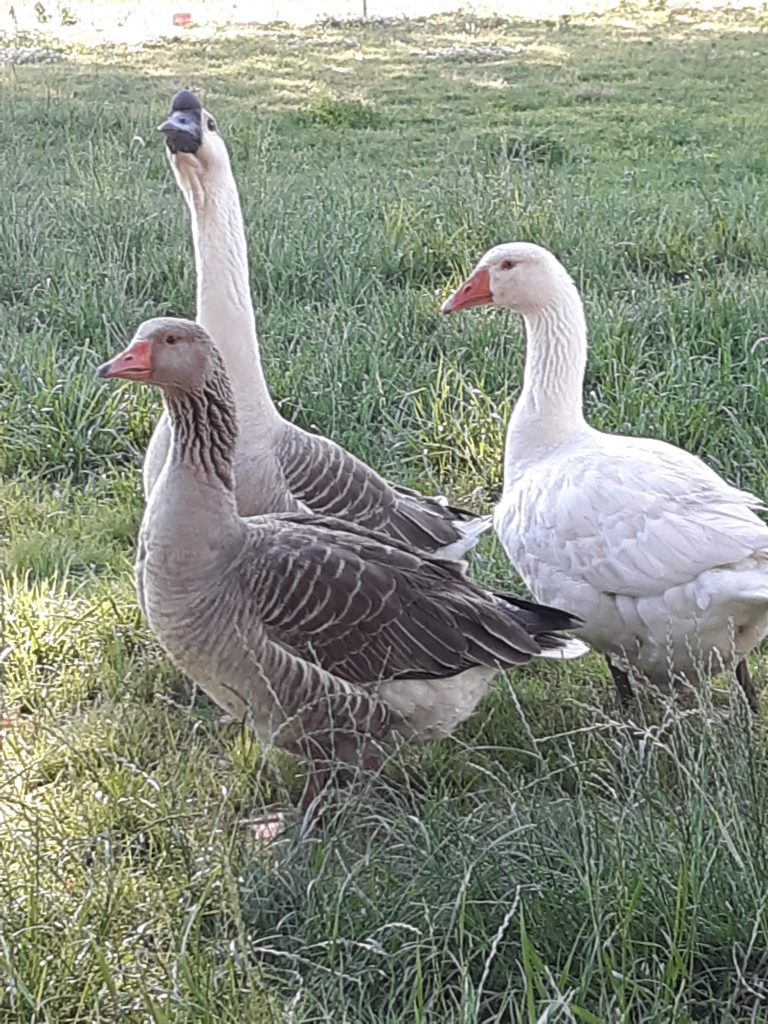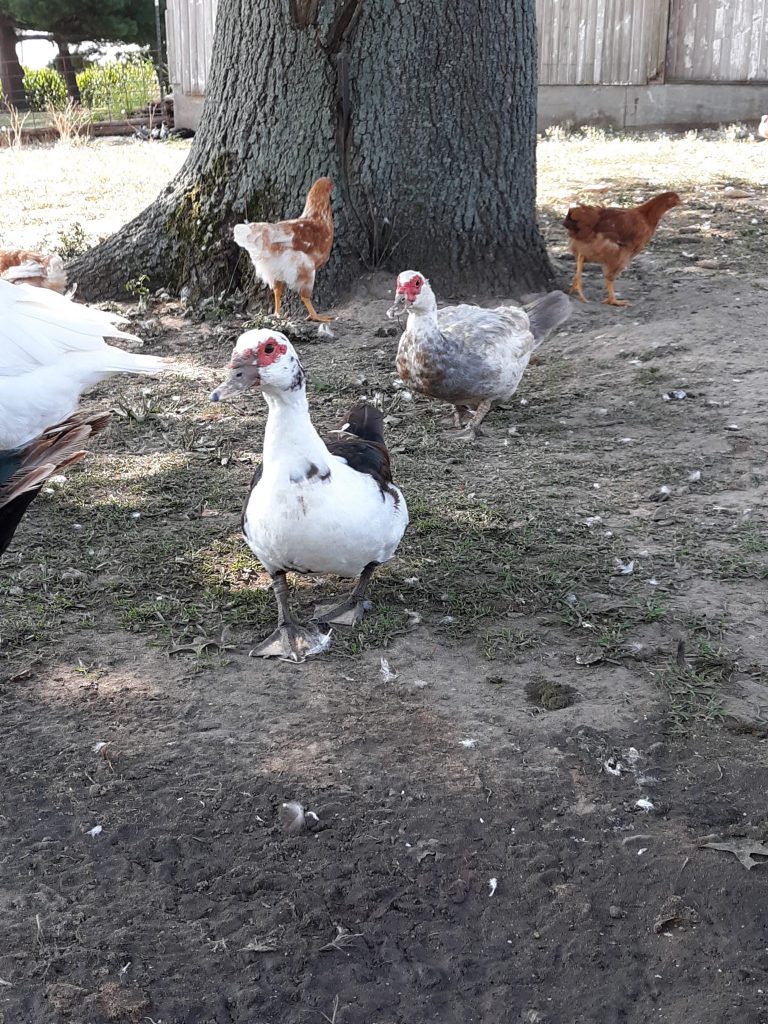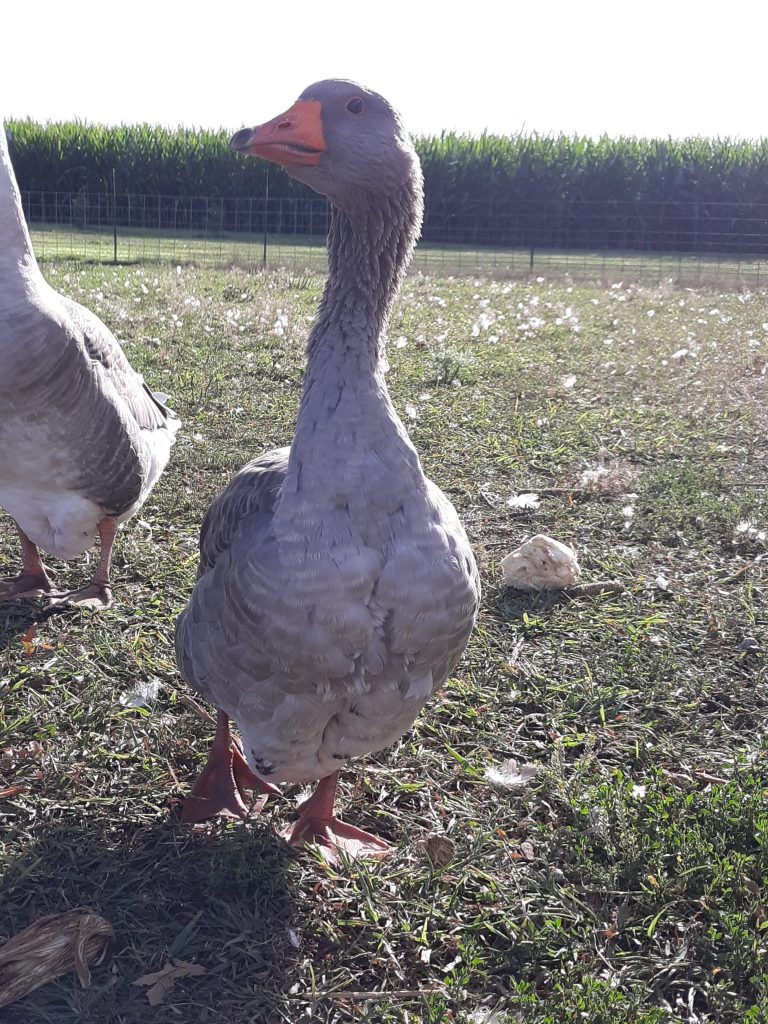 We have also welcomed some feathered friends into our flock.  A couple weeks into COVID, we received a call asking if we could take in some animals that needed a home.  So now a few geese, ducks, and chickens call Reclaimed Heritage home……and we get an endless supply of eggs and entertainment!
I recently applied for my cottage food license and am hoping to be able to make extra money by using my surplus garden items as ingredients. This will be another great opportunity for me to experience first-hand the impacts of the sustainable agricultural and local food policy work that we do at IEC. I will be documenting that process as I go along and hope to be a resource for others just starting their own cottage food operation. Keep an eye here on our blog for more on that, and please feel free to reach out to me if you'd like to let us know about your local farm/food and any related policy issues you think we should be aware of at crystal@ilenviro.org.
Click here to read my previous blog post on my sustainable farming roots and the origins of my family's Mt. Pulaski farm.