By: Lindsay Keeney, Conservation Director, Sam Bower, Social Media Manager
Remnants and Restorations
Thousands of years ago in Illinois' past, after the glaciers that once covered present-day northern Illinois receded, they left in their wake massive tallgrass prairies–Illinois' namesake. These prairies covered most of northern Illinois, but today, less than 0.01% remain.
In land area, these remnant prairies are a far cry from the prairies that historically covered Illinois. Still, the remnants and restorations across the state have managed to preserve the species richness that made them iconic to Illinoisans– a sentiment that has unfortunately not been enough to shield them from industry and climate change– while providing vast ecosystem services like flood reduction, climate mitigation, and habitat for our most endangered plants and animals. And while prairies may be one of the state's most well-known habitats, Illinois is not lacking in ecosystem diversity. Illinois boasts 14 unique natural divisions with unique geological and ecological features. 
That reality has fueled conservation groups in Illinois, who utilize every avenue available–from grassroots campaigns to on-the-ground practices like prescribed burning and invasive species removal to policy making–to protect natural areas. Natural area protection is more than just acquiring important properties and protecting habitat from development. In the absence of natural habitat control–like the grazing prairie buffalo and the roaming wildfires our state was exposed to before human intervention–each property requires work and stewardship to keep it functional and from being overrun with invasive species.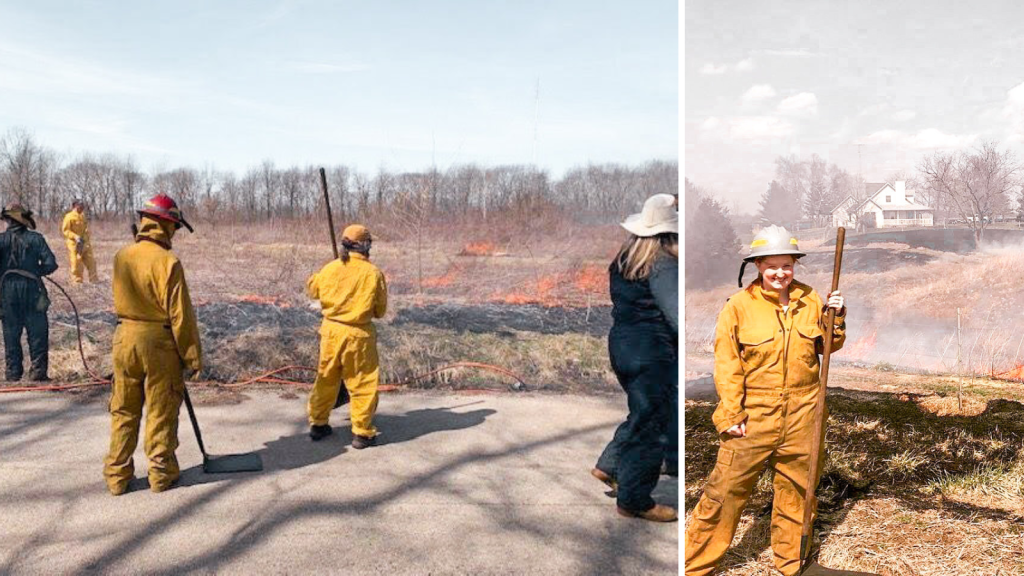 Thus, once it became apparent that stewardship needs in Illinois were outpacing the capacity of existing efforts, IEC, along with the Prairie State Conservation Coalition (PSCC) got to work with one goal in mind: Finding a way to fund the stewardship work our properties so desperately needed.
Passing the Bill
In 2017, IEC and PSCC drafted HB3458-The Natural Areas Stewardship Act (NASA) to address the need for funding. Sen. Tom Bennett (who at the time was a state representative) and Sen. Jason Barickman sponsored the bill. Thanks to the advocacy work of IEC, Prairie State Conservation Coalition, and a myriad of strong conservation partners that supported and amplified the effort, NASA passed in 2017. 
"This work has been a long haul and a good illustration of the time, effort, and partnerships it takes to move something from a great idea to an established working program with many moving pieces. We first had to get the bill passed, then we had to advocate for appropriation in the budget, then work with IDNR to get through the rulemaking process and then finally work to publicize the program and ensure that grantees were being reimbursed and funding was protected from sweeps and cuts," says IEC Conservation Director Lindsay Keeney.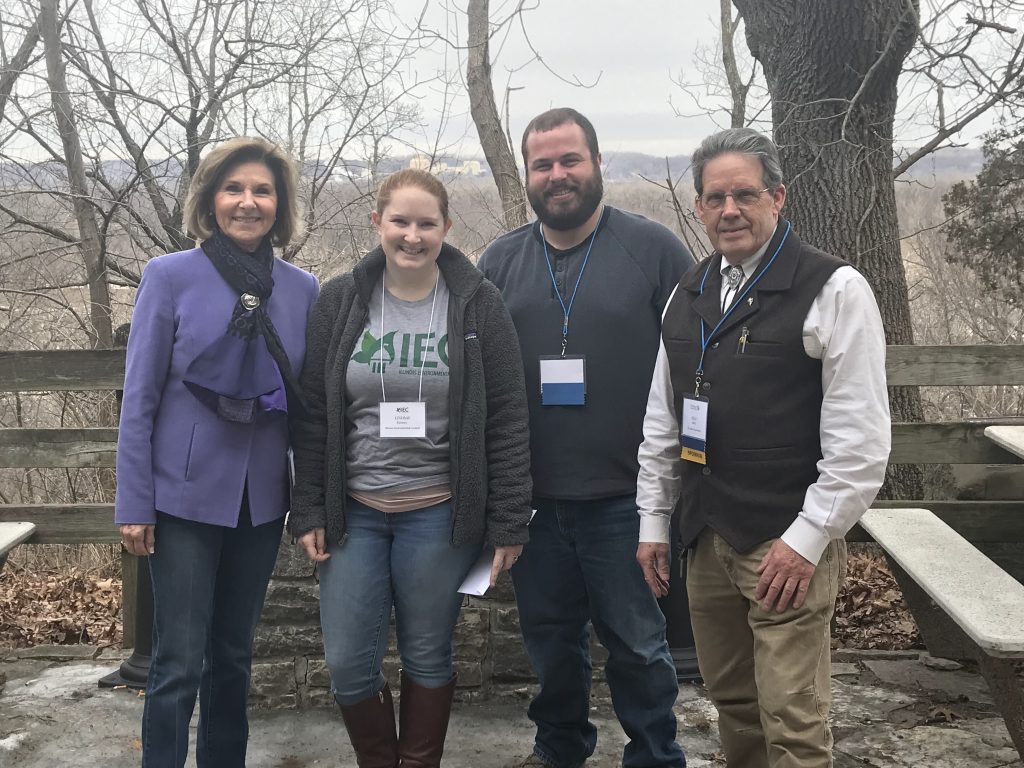 NASA gives the Illinois Department of Natural Resources (IDNR) the authority to provide grants from the Natural Areas Acquisition Fund to Conservation Land Trusts for management practices on Illinois Nature Preserves and Registered Land and Water Reserves. The funds can be used "for the acquisition, protection, and stewardship of natural areas, including habitats for endangered and threatened species." There are currently 41 Conservation Land Trusts in Illinois protecting over 200,000 acres at the local level. 
Francis M. Harty, Board member of Prairie State Conservation Coalition & Friends of the Illinois Nature Preserves calls NASA "a stellar example of government, conservation land trusts, and volunteers working together to develop a grant program to increase land management on Illinois Nature Preserves at a scope and breadth that IDNR could not do alone. Thank you, Senator Jason Barickman and Senator Tom Bennett, for your leadership in passing this landmark conservation bill into law."
Then, in 2021, the program went live. That year, $456,000 was awarded to 8 grantees. This year, that number jumped to $500,000 awarded to 10 grantees. Despite IDNR awarding
$956,000 over the first two years, through this program we are only meeting about half of the stewardship resources needed in Illinois. Requests were $800,000 in year one and over $1 million in year two. Our future work includes advocating to increase these resources so it is available to those with big goals and stewardship needs.
"Through the 2021 NASA grant program, Grand Prairie Friends, a conservation land trust in central Illinois, was able to provide invasive plant removal and prescribed fire services across 750-acres along the biologically significant stretch of the Embarras River (Coles County). While too often, conservation grant programs fund one-time contractual services, NASA builds the capacity within individual land trusts to fund internal staff and purchase essential equipment, providing for the sustained efficacy of the organization, rather than short-term gains," says Sarah Livesay, Executive Director of Grand Prairie Friends.
Jo Fessett, Executive Director of Illinois Audubon noted the effect the grant has had on invasive species removal.
"The NAS grant enabled us to hire a contractor to reduce invasive species, thereby improving native community quality.  We were able to treat ~ 70 acres at Round Pond Nature Preserve. This moved us closer to eradicating invasive species and simplified future management needs".
The current grantees, including some of our own partners in conserving Illinois' environment, are: 
The Wetlands Initiative

Friends of Illinois Nature Preserves

Citizens for Conservation

Lake Bluff Open Lands Association

Clifftop

ParkLands Foundation

Jo Daviess Conservation Foundation

Lake Forest Open Lands Association

Natural Land Institute
Trust the Land. It's Who We Are.
Land trusts and the Nature Preserves and Land and Water Reserves they steward are vitally important not only to the environment, but to our state's identity.
"Illinois has long been recognized as a trailblazer for natural areas protection in the U.S. We were the first state in the nation to develop a systematic approach to protecting our natural areas. But protecting natural areas is only half the battle. The NAS grant program ensures that Illinois, and land trusts in particular, will be able to carry this legacy forward and effectively steward these natural areas that our forefathers and foremothers worked so hard to protect," says Jim Johannsen of Jo Daviess Conservation Foundation, a 2022 grant recipient located in Elizabeth, Illinois.
Nature preserves provide glimpses into Illinois' natural heritage, habitats for rare and vanishing species, and locations for Illinoisans to take in the scenic beauty of our state. They also provide value for scientific research and teaching, and as reservoirs of natural materials whose potential uses are nowhere near all known.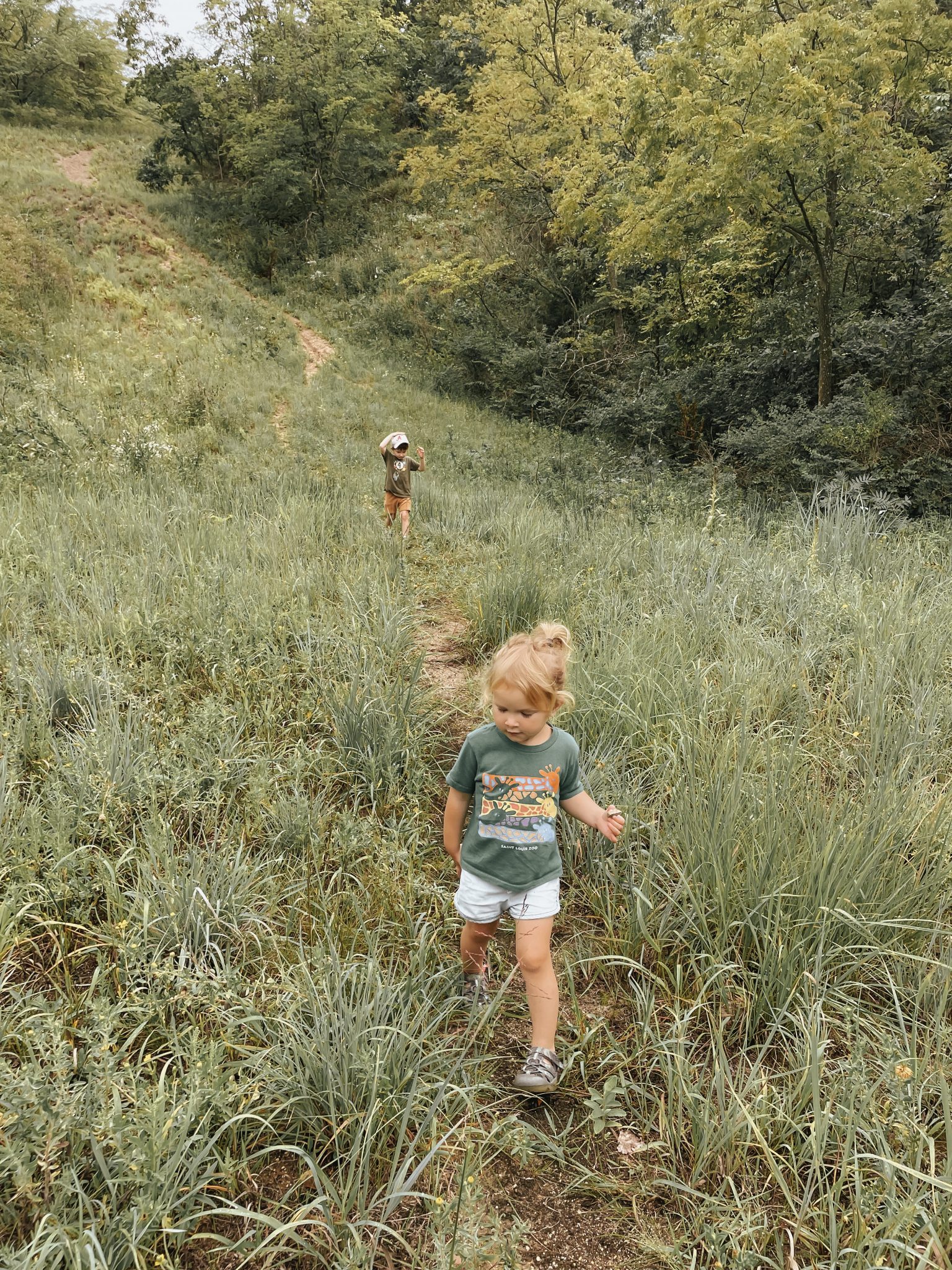 They contribute generally to the public health and welfare and the environmental quality of Illinois. Because of this, these areas are invaluable, and the money that has been awarded will go towards making sure Illinoisans can continue enjoying them in perpetuity.