Renewable energy resources include wind, solar, biodiesel, anaerobic digestion, organic waste biomass, hydropower, landfill gas, and other alternative sources of environmentally preferable energy.
Illinois ranks second in the Midwest for installed renewable power capacity and fifth in the nation for installed wind power capacity. We also rank third in the nation for ethanol production capacity and fourth for biodiesel production capacity. Our approximate installed renewable energy capacity includes: 3,667 megawatts (mW) of wind power; 53 mW from solar photovoltaics; 40 mW from hydropower; 149 mW from biomass and waste
.
Embracing the Clean Energy Future
In December of 2016, the Future Energy Jobs Act (FEJA) was signed into law. This bill not only fixes the existing Renewable Portfolio Standard to ensure that Illinois builds new clean energy resources, it will also open up opportunities to people in low-income communities who too often have been shut out of participating in the clean energy economy. FEJA will invest more than $750 million in low-income programs, including new Illinois Solar for All Program to prioritize new solar development and job training in economically disadvantaged communities. Specific programs will deliver consumer savings, economic development and job training and creation for ex-offenders and former foster children.
Current Clean Energy Laws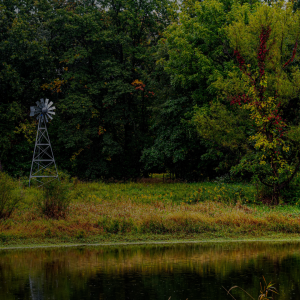 Our 2023 Legislative Tour season has come to an end, which means it's time to take a look back on all the amazing places we...
Read More >>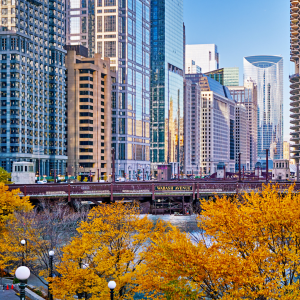 IEC's City Programs Director, Iyana Simba, provides an in depth analysis of Chicago Mayor Brandon Johnson's proposed budget for 2024, including the re-establishment of Chicago's...
Read More >>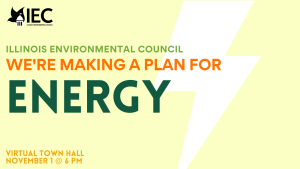 Register via Zoom using the form below Click here if form fails to load.
Read More >>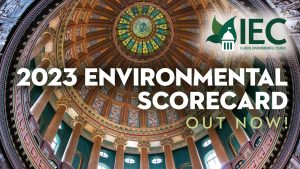 IEC is proud to present our 2023 Environmental Scorecard for the Illinois General Assembly. Scores are based on the environmental impact of their voting record...
Read More >>