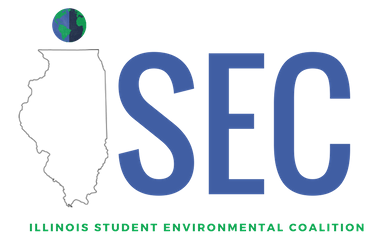 The Illinois Student Environmental Coalition is a collection of student organizations from around Illinois dedicated to promoting environmental sustainability. ISEC is a project of the Illinois Environmental Council. To learn more about IEC and its contribution to environmental policy in Illinois please visit the IEC Website.
If you are a student, student group leader, teacher, professor, etc and would like to be involved in ISEC, you can apply to be part of the coalition using this form to indicate your interest, and an IEC staff member will be in contact with you.
And be sure to follow ISEC on Twitter and like us on Facebook for more frequent events and updates!