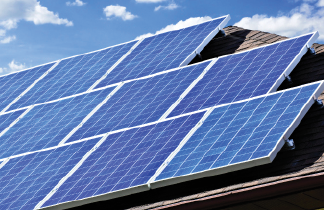 ICC approves $30 million for Illinois solar development
The Illinois Power Agency's plan for the Supplemental Solar procurement was approved by the ICC on Wednesday, January 21st. As hoped, the entire $30 million will be spent on new rooftop solar installations! IEC is very pleased with the decision, as it could double the amount of rooftop solar currently installed in Illinois.
As reported by Environment & Energy Publishing earlier this week: "The special solar procurement approved yesterday…is significant because it applies only to new projects, defined as those systems energized after today's ICC approval. And at least half of the $30 million will be directed to projects under 25 kilowatts"(Tomich, 2015). These funds will be essential to moving solar development in Illinois forward while policymakers work on fixing the state's renewable portfolio standard (RPS).
The RPS requires that 25% of the state's electricity be generated from renewable resources – including 6% from solar – by 2025. But renewable development has been mostly stuck in neutral for a few years, hence the need for a fix.
Illinois is not yet a leader on the amount of installed solar and is especially lacking when it comes to rooftop solar. However, this decision should provide a boost to the solar market and inspire further development.
Tomich, Jeffrey (2015, Jan 22). Ill. regulators OK $30M plan to jump-start solar development. E&E News.