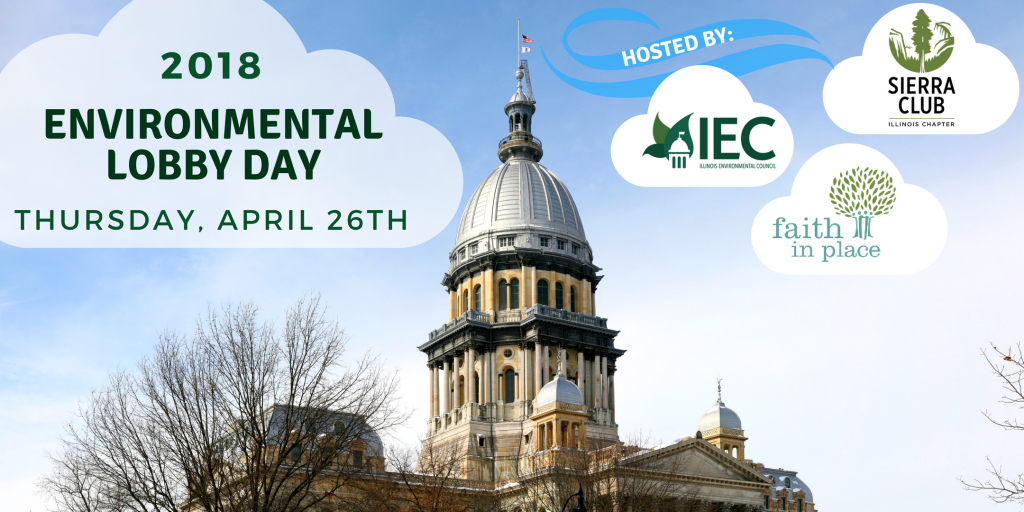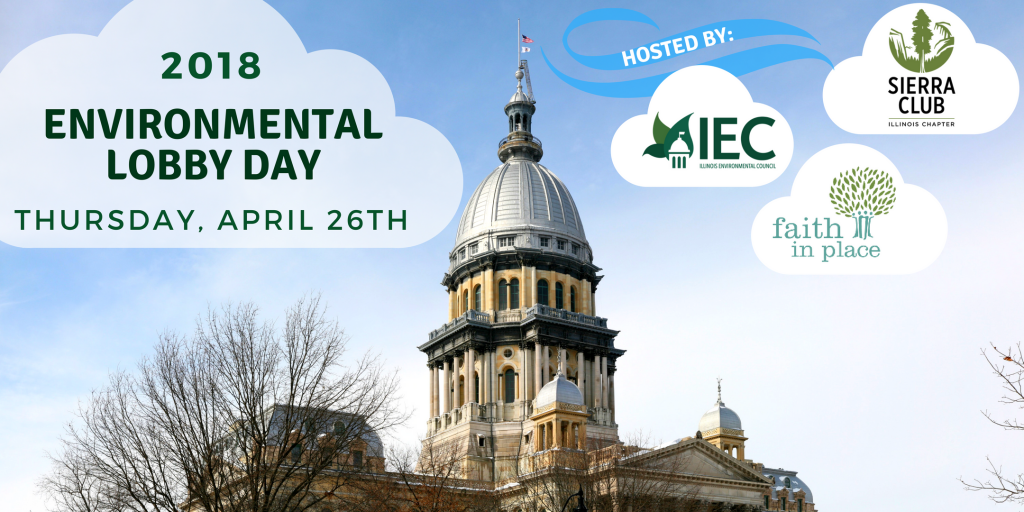 Are you frustrated with the new administration's attitude toward the environment? Have you bemoaned the state of things in Illinois? Want to do something about it? We've got just the thing: the 2018 Environmental Lobby Day.
On Thursday, April 26th IEC, Illinois Sierra Club and Faith in Place supporters will be gathering in Springfield for the 2018 Environmental Lobby day. We know that these events have been vital in passing important environmental policies in past years, and it will be more important than ever that we make sure state legislators hear our concerns loud and clear.
Click here to sign up for one of the buses heading to Springfield from several Chicagoland and Champaign locations on Thursday.
If you are not traveling to Springfield by bus, please use the form below or click here to sign up to join us.